5 Things to Consider When Choosing a Courier Service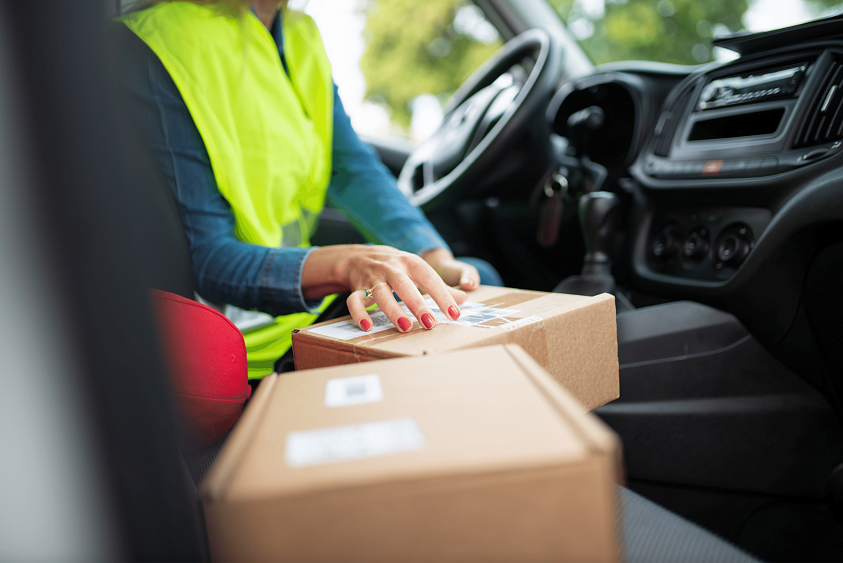 With almost two-thirds of us transitioning to online purchases, courier service and nationwide shipping services are under pressure to proactively compete for your business.

While a trustworthy courier service is challenging to find, there are plenty eager to continue prioritising client relationships and delivery satisfaction.

Let's look at five important factors to assess when selecting a parcel pickup and transfer service.
Their pickup and delivery reliability
Sourcing a dependable courier is essentially half of your battle. On-time, reliable pickup and delivery of your customer's goods alongside accurate distribution is the most vital combination keeping recipients happy.

The public perception of your business almost entirely correlates with whether your customers receive their products, and if they're on schedule and intact.

Ensure you conduct all the necessary research, check out their reviews and even contact online stores that have previously utilised them to gain some genuine feedback.

Speed and precision should be your most sought-after qualities within your reliability evaluation. Customers almost always opt to purchase from an online store who can supply their goods the quickest.

Also look for consistency in reviews. It's not unusual for a company to have at least one disgruntled customer that's felt the need to unleash their fury over a minor discrepancy from a decade ago.
Is their courier service worth their rates?
You'll also need to factor in your courier's price tag to your product pricing strategy. Oftentimes customers don't like seeing a hefty 'plus postage' caption accompanying their purchase. It's wise to include shipping, however you'll have to weigh-up whether your desired courier's rates are viable.

Regardless of the nature of your operations and what you intend to sell, it's crucial that what you're forking out for delivery services aligns efficiently with your requirements. Be sure to shop around and ask a variety of courier services in Australia about any deals that might work wonders for both you and them.
How they treat their client base
A courier's customer service skills and processes generally reflect their problem solving and management capabilities and the overall success of their business.

People can turn a little sour towards businesses if delivery personnel continually show up in a cranky mood or go out of their way to be as unhelpful as possible.

Your online store will quickly adopt the reputation of your go-to courier, with both positive and negative interactions directly impacting you. You'd be surprised how many detrimental reviews are submitted by customers who love your products but had a terrible experience regarding delivery.

While you may have skimmed through tonnes of five-star reviews and decided to hire someone, the minute you sense attitude upon arrival should be the very last you spend associated with them.
Do they have a support network?
Ever signed up to a parcel service and experienced numerous issues, only to realised there's zero resolution assistance? If you're not an entrepreneurial newcomer, then it's likely quite familiar.

Make sure your chosen courier has an extensive support network with a proven track record for fast and efficient rectification.

The complexity of modern-day logistics, fulfillment and delivery systems calls for a quality, expert support team capable of hastily resolving distribution dilemmas.

This should ideally be one of the first enquiries carried out with your reliability research. Ask them what happens if a package gets lost and about policies for errors on their part.

Contact our customer service team and get a quote on Australia-wide B2B parcel delivery!
Is their website/app straight-forward and user-friendly?
Simplification is key when it comes to ecommerce business dealings. An easy-to-use website, app or customer account says a lot about where a courier company's priorities lie.

You'll want to seek a setup that's conveniently accessible and allows you to arrange and modify deliveries from anywhere. Bonus points for those on your shortlist with the ability to do all this in just a few short clicks or from a range of devices.

Running a business is difficult enough without having to remember several sets of log-in details, coordinate things with a number of people and make lengthy phone calls and recite personal information for every order.
Using a dependable courier service: the benefits in a nutshell
Couriers have been making shopping and shipping easier since the birth of ecommerce. Here's why you should outsource your product deliveries to dependable distribution experts like Border Express:

• Your customers will experience world-class service from drivers and personnel with a passion for parcel service delivery.
• You'll experience less complaints
• We can solve delivery-related problems more effectively
• Everything's tracked and accounted for
• You're receiving true value for money
• Organise pickups and monitor delivery statuses all from one personal online account

Check out our extensive delivery options or learn more about opening a BEX Online Account by browsing the Border Express information hub or by contacting a team member.