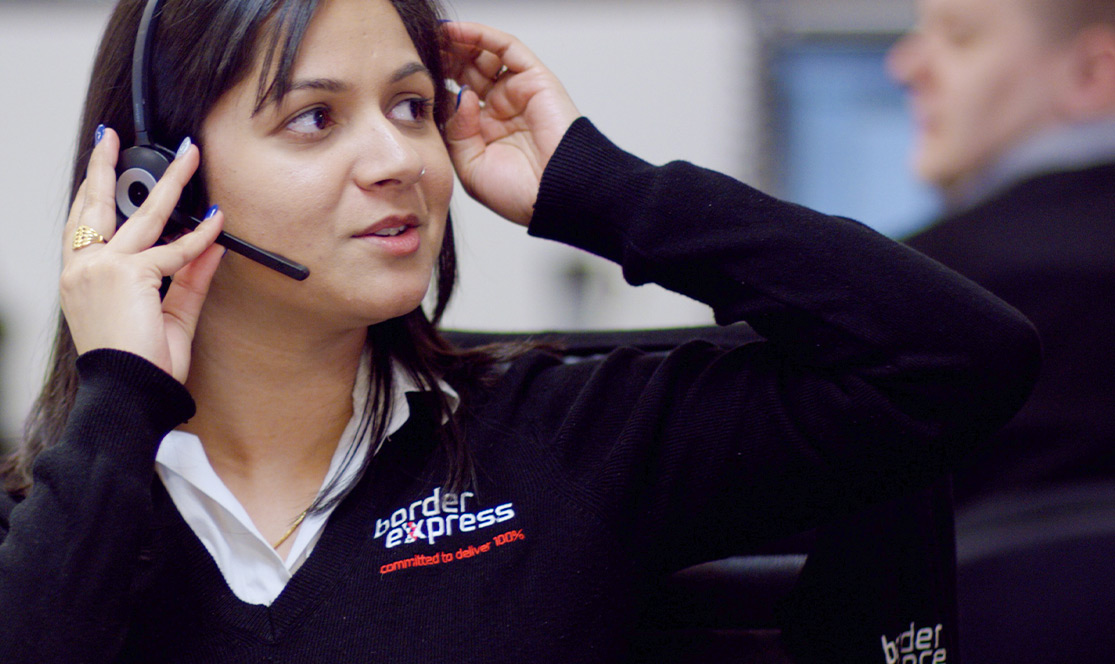 Easing of retail restrictions in Victoria
Dear Customer,
Easing of retail restrictions in Victoria
It is anticipated that the retail sector across all areas of Victoria will be open from Friday the 5th of November. In readiness for this opening date, we are starting to see a flow of consignment volume into our Tullamarine and Dandenong facilities. I am writing to ask that you give careful consideration to the date that the receiver will be able to accept the consignments you are despatching because if we attempt delivery and the receiver is closed we will return the freight at the sender's expense. We urge you to contact the receiver to ensure they are onsite and add this information to the consignment special instructions.  We'd like to be able to hold consignments for the long awaited re-opening date but space constraints simply don't allow us to do so. Holding freight in our depots for long periods creates a security risk that we also like to minimise. For information about our transit times from your location into Victoria please visit us at
Swan Hill Delivery Agent
There has been a confirmed case of Covid at our Swan Hill agent's depot overnight, forcing the closure of the facility until deep cleaning and further testing are conducted. As it stands we are awaiting advice from the DHHS however freight with an ETA of today/tomorrow will be affected. During this time there will be nobody on-site to respond to calls or enquiries. As soon as we have an update we will be able to provide more information regarding long-term impact and we will update you all accordingly. Again we urge you to refrain from sending freight to this destination until we have an update.
Happy 40th Anniversary to Border Express & Happy 90th Birthday to Max Luff
40 years ago today (October 8th, 1981) was the day that Border Express was born!
Not only are we celebrating today as 4️⃣ 0️⃣ years of Border Express, but it's also Max Luff's Birthday (our founder) 🥳 🎈
We're celebrating BIG today and we're so proud of how far our company has come. More importantly, we're taking this moment to thank our Border Express family – our hardworking staff, drivers, customers, and business partners for your contribution to the long-term success of our business.
Here's to the next 40 years 📦 🚚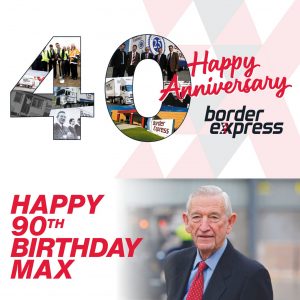 Covid Contact
Dear Customer,
An employee at our agent facility in Nowra (NSW) has come in close contact with a positive COVID case and as a consequence, the depot has been closed. This closure will affect deliveries in Nowra, Bega, and Batemans Bay. We will provide a further update on the status of the operation in this area tomorrow.
New CEO Appointment - David Charlesworth
We are very pleased to advise that David Charlesworth has been appointed Chief Executive Officer effective immediately.
David is a highly experienced transport executive who joined Border Express in April 2021 as Executive General Manager – Projects & Transformation. David came to Border Express with executive experience across transformation, strategy, operations, and customer experience at a global transport group. David brings a wealth of last mile express experience supported by operational and asset utilization.
The Board is excited about the next phase of our journey which will be led by David and his ELT. Border Express will continue to make positive changes in a dynamic market environment where transport experience and knowledge will be paramount.
We would like to take this opportunity to thank Ozan Kara for stepping into the role in an acting capacity over the past 6 months. His efforts with the broader management team have positioned the business strongly to take on the challenges of the 2022 year.
David will be working closely with the Executive Chairman, the Luff Family, and all Border Express staff. His primary focus will be on improving performance, building a strong company culture, customer experience, and supporting our people. As we approach our 40 year anniversary in October 2021, Border Express has proven that a family culture supported by loyal employees, customers, and suppliers can meet
the demands of an ever changing industry.
Over the past 40 years, Border Express has grown from a small carrier servicing the Albury/Wodonga region into one of Australia's largest LTL service providers. Max and Lynn Luff have done an amazing job and have been supported along the way by the efforts of the Border Express people, whom we thank very much.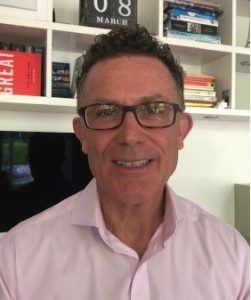 Important changes to our pick-up booking system
Dear Customer,
We are making some changes to our pick-up booking system that will be effective from Monday the 13th of September.
From Monday the 13th the cut-off time for Adhoc collection requests will be standardized nationally to 1pm local time where the pick-up is to be requested.
Pick-up requests received before 1pm local time will be collected on the same working day. Pick-up requests received after 1pm will be scheduled for the next working day.
Collections from regional locations that require a Border Express agent to provide the pick-up service will be scheduled for the following working day subject to availability.
The fastest and most effective way to make your pick-up booking is to visit www.borderexpress.com.au
Update on the operating conditions at Border Express under the current COVID restrictions.
Dear Customer,
Recently we provided an update on the operating conditions at Border Express under the current COVID restrictions. Today I am writing to provide further information about our management of the situation and to provide some guidance on the things you can do as a customer to get the best transport outcomes under challenging circumstances.
COVID CASES & RAPID ANTIGEN TESTING (RAT)
In recent weeks we have experienced multiple positive cases in our Sydney facility. It is important to note that we have been able to minimise any subsequent exposure both internally and externally, and have avoided any health authority directions for shutdowns thus far.  This can be attributed to a thorough COVID Safe Plan that incorporates stringent measures and protocols whilst onsite and whilst moving throughout our network.
The COVID steering committee at Border Express made a snap decision two weeks ago to introduce Rapid Antigen Testing at our Sydney facility in an effort to manage the risk associated with an outbreak. The service provided by some of our competitors has been severely disrupted by confirmed cases in their facilities.  Our investment in RAT is aimed at doing our utmost to maintain reasonable levels of service through this period. The tests are expensive and time consuming but we consider it a reasonable investment in our service offering to you.
Some of the other controls that we have in place include;
Employee, shift, role, and site segregation whilst operating
Multiple QR code usage
Following customer site plans and all COVID safe directions
The use of rapid antigen testing for network critical sites where community transmission is not under control, and
Specific site business contingency planning
LABOUR SHORTAGES
Many of the tasks completed in our Sydney facility each day are done so by casual employees who work only during the peak periods of our operation. The government stimulus payment of $750 per week is making it difficult to find new casual staff to cover absences and increasing volumes. Labour shortages are creating processing delays in and out of our Sydney facility. With that said, we are completing most of our deliveries within 24 hours of them being due, but there are delays.
HARD BORDER CLOSURE
The hard border closure between NSW and QLD has resulted in our line haul service providers being delayed anywhere between 30 minutes and 2 hours each day. The consequence of this is that fewer consignments addressed to QLD are being delivered to our advertised transit schedule. We are making every effort to ensure that those deliveries delayed by the border issues are completed on the next working day.
There are some things that you can do to help get the best service and customer service outcomes as we continue to work through this environment. They are;
Make tracking enquiries via our website – Our response times by phone are some of the best in the industry right now but the most efficient way for us to record your enquiry and to distribute it to the right location for enquiry is to visit www.borderexpress.com.au and click on the TRACK IT link.
Provide accurate updates in relation to your pick up requirement – If you think you will have much more or much less freight than you would usually have please contact us as soon as practically possible to share with us the details. Accurate information from customers in this regard is really helpful in enabling us to get the volume collected and distributed to its intended destination
Reconsider your collection time – Our reporting suggests that the customers who have their freight collected the earliest get the best service outcomes from us.