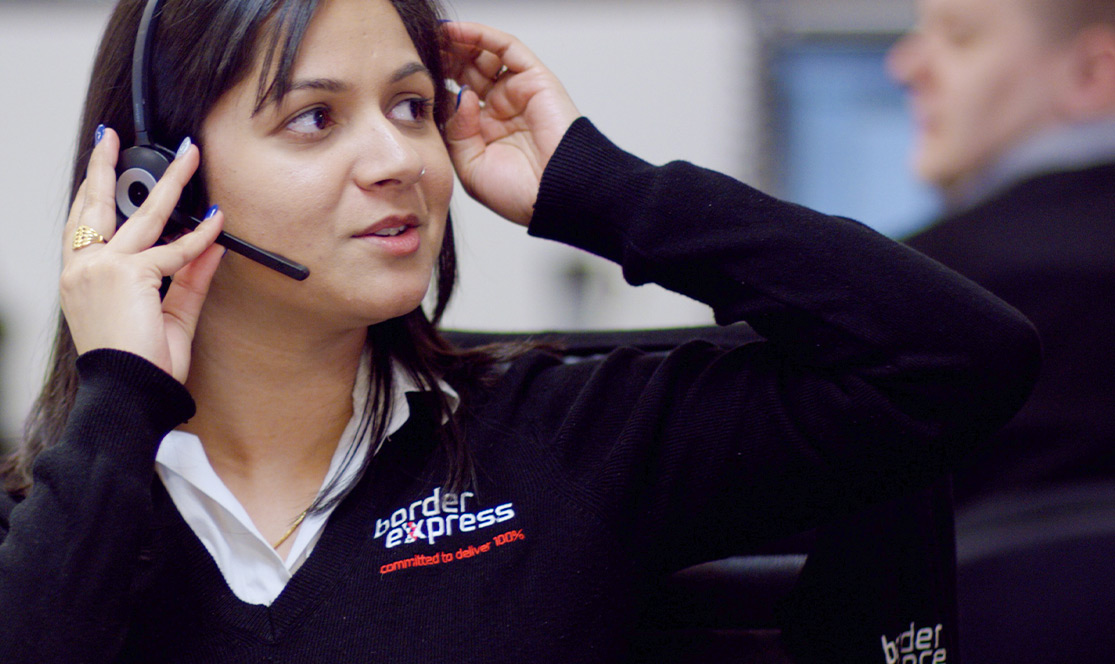 Northern New South Wales floods affecting operations update.
Dear Customer,
We are writing to report that the facility we operate from in Lismore did sustain some minor flooding yesterday. This event coupled with the Pacific Highway closure means that we will, again, hold freight in our Brisbane and Sydney facilities for the Lismore service area. At this stage we estimate that we will not send freight to the greater Lismore area until Friday.
We expect that our delivery partner will be operational again in the limited capacity previously communicated from Monday however we will provide further updates this week.
Northern NSW & QLD floods affecting operations update.
Dear Customer,
The Pacific Highway was closed at Ballina around 3am this morning due to flooding. The Gwydir Highway was also closed due to a landslide. Consequently, there are several trailers from Sydney and Melbourne that have been unable to make it to Brisbane today. There will be significant disruption to our operation in Brisbane today, tomorrow and Friday as we recover from these delays.
We will provide our next update on Friday afternoon.
Thank you for understanding.
Update on operating conditions due to the extreme flooding in QLD and NSW.
Dear customer,
As floodwaters recede and roads open up we have been able to start moving freight back into previously affected areas. Our line-haul drivers have been caught up in various parts of the network affecting their hours and placing strain on resources, which has in turn impacted our ability to move freight into areas we would otherwise have access to.
The situation in SE Queensland has improved to allow access to the below towns:
Gatton
Kingaroy
Gympie
Caboolture
Boonah
Toowoomba
Sunshine Coast
Bundaberg
Rockhampton
We hope to have freight moving to the below towns as of tonight:
Gladstone
Maryborough
Hervey Bay
Whilst freight is moving into these towns we expect delays due to backlog and localised road closures. As freight is now moving we can start to ascertain what kind of delays we should expect until we are back to BAU.
Operating conditions update due to extreme flooding in QLD and NSW.
Dear Customer,
Significant rainfall across South East QLD and the Northern Rivers of NSW is limiting our capacity to provide our pick up and delivery service. Our service is directly impacted in Bundaberg, Maryborough, Gympie, Sunshine Coast, Toowoomba, Brisbane, Gold Coast, Grafton and the Northern Rivers region of NSW.
Unfortunately, our agent facility in Lismore has been inundated by floodwater. Reportedly, the staff at this site are safe from harm however there will be stock loss that we will need to report to affected customers in due course.
Localised flooding is impacting on our staff, and the staff of our agents, being able to get to work and to perform their duties as usual. This has resulted in our service into regional locations like Townsville and Cairns also being affected.
We expect significant and widespread delays across the entire region until floodwaters begin to subside.
If you need to make an enquiry, please consider the urgency of your shipment given the current conditions before doing so and contact us at www.borderexpress.com.au
Update on the operating conditions due to COVID absenteeism and flooding.
Dear Customer,
Our ability to provide reliable service continues to be interrupted by COVID absenteeism and significant rain events in SA, WA and NT. Last week we invested in delivering freight on Australia Day and we are also working on weekends in an effort to overcome the back log of freight.
Reviewing the impact by location, Sydney parcel service has been significantly impacted whilst our palletised service has been able to continue to operate at a reasonable rhythm.
In Tullamarine (VIC) the issues with our pick up and delivery service are a more widespread. Both parcel and bulk freight operations are affected. In an effort to return our service to the levels you expect we will continue to consider making deliveries over the weekend, we are deploying white collar workers to complete deliveries and we are sourcing casual contract couriers where they are available. We do anticipate that, due to the continuing COVID infection rates, service through this facility will continue to be impacted. Whilst we have a number of staff returning to work post their mandatory isolation our Rapid Antigen Testing regime continues to sideline staff.
In our Dandenong (VIC) facility we have had a number of positive cases that will affect our PM Operation through to February the 4th. Getting freight out of the Dandenong facility in the immediate term may be impacted as we deploy less experienced staff in to fill the vacancies on the shift. We will continue to service a number of inner regional areas from the Dandenong facility due to staff shortages from our normal servicing agent.
In our Brisbane and Adelaide depots, capacity to deliver consignments on time is mainly limited by the sending depots of Melbourne and Sydney being able to dispatch. Otherwise, service in these locations is being delivered in line with our advertised schedule.
Perth & NT are being significantly impacted by flooding.
NT, road & rail, is completely cut off from the southern states. It is anticipated that rail will be out of action until March (300km of rail track requires replacing) and access via the Stuart Hwy is in doubt until the flood waters recede & damage can be assessed. We are currently working with line-haul providers to source capacity to service Darwin via Brisbane. We have today launched a Care package from Brisbane to our staff in Darwin as access to domestic supplies has become extremely critical for locals.
Perth rail has ceased completely. Whilst our service is predominantly a road based service we do utilise rail to manage volumes on this leg. There will continue to be delays to & from the west as extended line-haul driving times impact on driver availability under Chain of Responsibility. Consignments caught up on rail have been redirected to be placed on road. Delivery of these consignments will be adversely impacted. Please refer to your Account Manager with any questions.
Regional service levels are very much a case by case basis. A number of Victorian country agents are severely hampered by COVID staff related shortages.
The issues that we are facing our industry wide hence our capacity to source additional resource is significantly reduced. We continue to seek resources where we can to back fill team members.
Our Operations Management team have given the following recommendations for the best service outcomes;
Freight on pallets and skids is being delivered much closer to our advertised transit in Sydney and in Melbourne. If you have a consignment of more than 15 cartons, consider consolidating it on to a skid or a pallet for the best service outcome.
The challenges in outbound processing are resulting in a greater number of shortages in the network. We'd like you to understand the increased likelihood of short deliveries and possibly reconsider short delivery receiving policies in the immediate term.
As always please refer to your Account Manager should you have any questions or urgent escalations. It is a challenging operating environment however we are working through all options to ensure that we deliver your freight.
Update on the staff shortages that are affecting our service.
Dear Customer,
I am writing to provide an update on the staff shortages that are affecting our service.
Like most workplaces, we are experiencing a significant number of unplanned absences each day. Our operating facility in Tullamarine (VIC) has been affected the most and our ability to pick up and deliver freight in that depot is limited.  We are thankful for your continued patience through this difficult trading period and we ask that you allow an additional 3 working days on top of our advertised transit times for freight travelling in to and out of Victoria.
In our facilities in Sydney, Brisbane, Adelaide and Perth our operations have been disrupted by absences but not to the extent that we have experienced in Melbourne. In Sydney and in Brisbane we made deliveries over the weekend to catch up on what had been carried over during the week. We will continue to consider this option over the coming weeks as the situation evolves.
The service in our regional network is primarily impacted by our capacity to get freight out of our capital city facilities.
If you need any further information about what is happening in our business, please contact your Account Manager or our Customer Service team at www.borderexpress.com.au
Customer Communication - COVID Update
Dear Customer,
We wish to keep you updated on some significant challenges we are facing at present due to the rapid spread of Covid cases.
Road transport has been considered an essential service since the pandemic began which has allowed our staff, for the most part, to attend work.  As a result of the significant increase in case numbers over the past month, we are facing considerable shortages of staff being able to attend work due to being diagnosed positive via PCR tests, testing positive via our on-site Rapid Antigen Testing processes, or being determined to be a close contact of a positive case.  Whilst this poses considerable strain on our ability to service our customers, we are complying with the state government guidelines and community expectations in all cases and instructing staff to isolate where appropriate.
The situation is dynamic and the attendance of staff in some cases is a day-to-day proposition.
We'd like your help to navigate this unique trading period;
Please understand our ability to deliver to our advertised ETA's is compromised to some extent due to staff availability.
If you need to make an enquiry of our Customer Service team please consider making it on the 2nd day after the freight was due if it is not urgent. To help manage the risk most of our Customer Service representatives will be working from home through this period.
Please communicate your pick up volume requirements with us as early as possible
Please notify us if you have a freight volume that far exceeds your typical daily volume as early as practically possible
If you have a large volume of freight for a single destination please flag that detail with us via your regular pick up contact, our Customer Service team, or your Account Manager
Let your customers know that there may be delays due to staff shortages in our business
We expect the same disruption to our agent (regional) network.  In many cases, the absence of key personal will be even harder for these smaller operations to cover.
We are doing everything we possibly can to minimise disruption to the service.  We understand many of our customers are going through the same issues.  We would simply ask for your patience and understanding until case numbers start to become manageable again.
If you need any further information that is specific to your business please contact us at www.borderexpress.com.au or by phoning 1300 100 BEX (239) or via your Account Manager.
Significant rainfall across the Eastern Seaboard has impacted our service delivery in some areas.
Dear Customer,
Significant rainfall across the Eastern Seaboard has impacted our service delivery in some areas. We are experiencing delays to our service in the following regions;
Mt Isa (QLD)
Barcaldine (QLD)
Hughenden (QLD)
Julia Creek (QLD)
Richmond (QLD)
Warwick (QLD)
Stanthorpe (QLD)
Goondiwindi (QLD)
Roma (QLD)
Muswellbrook (NSW)
Gunedah (NSW)
Narrabri (NSW)
Wee Waa (NSW)
We expect that service in these areas will be impacted for the remainder of this week and maybe into early next week subject to how quickly the floodwaters subside. If you have an enquiry that relates to these regions that are non-urgent we ask that you wait until next week before you make an enquiry with us. If your consignment is urgent or important to the recovery efforts in these areas then please contact us www.borderexpress.com.au or 1300 100 239.
Easing of retail restrictions in Victoria
Dear Customer,
Easing of retail restrictions in Victoria
It is anticipated that the retail sector across all areas of Victoria will be open from Friday the 5th of November. In readiness for this opening date, we are starting to see a flow of consignment volume into our Tullamarine and Dandenong facilities. I am writing to ask that you give careful consideration to the date that the receiver will be able to accept the consignments you are despatching because if we attempt delivery and the receiver is closed we will return the freight at the sender's expense. We urge you to contact the receiver to ensure they are onsite and add this information to the consignment special instructions.  We'd like to be able to hold consignments for the long awaited re-opening date but space constraints simply don't allow us to do so. Holding freight in our depots for long periods creates a security risk that we also like to minimise. For information about our transit times from your location into Victoria please visit us at
Swan Hill Delivery Agent
There has been a confirmed case of Covid at our Swan Hill agent's depot overnight, forcing the closure of the facility until deep cleaning and further testing are conducted. As it stands we are awaiting advice from the DHHS however freight with an ETA of today/tomorrow will be affected. During this time there will be nobody on-site to respond to calls or enquiries. As soon as we have an update we will be able to provide more information regarding long-term impact and we will update you all accordingly. Again we urge you to refrain from sending freight to this destination until we have an update.
Happy 40th Anniversary to Border Express & Happy 90th Birthday to Max Luff
40 years ago today (October 8th, 1981) was the day that Border Express was born!
Not only are we celebrating today as 4️⃣ 0️⃣ years of Border Express, but it's also Max Luff's Birthday (our founder) 🥳 🎈
We're celebrating BIG today and we're so proud of how far our company has come. More importantly, we're taking this moment to thank our Border Express family – our hardworking staff, drivers, customers, and business partners for your contribution to the long-term success of our business.
Here's to the next 40 years 📦 🚚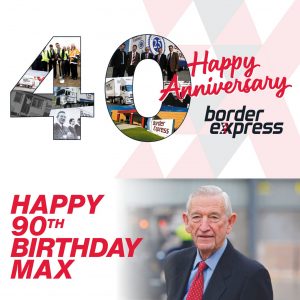 Covid Contact
Dear Customer,
An employee at our agent facility in Nowra (NSW) has come in close contact with a positive COVID case and as a consequence, the depot has been closed. This closure will affect deliveries in Nowra, Bega, and Batemans Bay. We will provide a further update on the status of the operation in this area tomorrow.
New CEO Appointment - David Charlesworth
We are very pleased to advise that David Charlesworth has been appointed Chief Executive Officer effective immediately.
David is a highly experienced transport executive who joined Border Express in April 2021 as Executive General Manager – Projects & Transformation. David came to Border Express with executive experience across transformation, strategy, operations, and customer experience at a global transport group. David brings a wealth of last mile express experience supported by operational and asset utilization.
The Board is excited about the next phase of our journey which will be led by David and his ELT. Border Express will continue to make positive changes in a dynamic market environment where transport experience and knowledge will be paramount.
We would like to take this opportunity to thank Ozan Kara for stepping into the role in an acting capacity over the past 6 months. His efforts with the broader management team have positioned the business strongly to take on the challenges of the 2022 year.
David will be working closely with the Executive Chairman, the Luff Family, and all Border Express staff. His primary focus will be on improving performance, building a strong company culture, customer experience, and supporting our people. As we approach our 40 year anniversary in October 2021, Border Express has proven that a family culture supported by loyal employees, customers, and suppliers can meet
the demands of an ever changing industry.
Over the past 40 years, Border Express has grown from a small carrier servicing the Albury/Wodonga region into one of Australia's largest LTL service providers. Max and Lynn Luff have done an amazing job and have been supported along the way by the efforts of the Border Express people, whom we thank very much.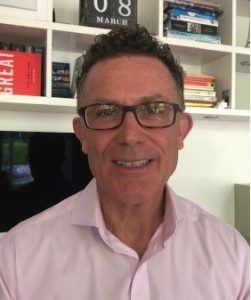 Important changes to our pick-up booking system
Dear Customer,
We are making some changes to our pick-up booking system that will be effective from Monday the 13th of September.
From Monday the 13th the cut-off time for Adhoc collection requests will be standardized nationally to 1pm local time where the pick-up is to be requested.
Pick-up requests received before 1pm local time will be collected on the same working day. Pick-up requests received after 1pm will be scheduled for the next working day.
Collections from regional locations that require a Border Express agent to provide the pick-up service will be scheduled for the following working day subject to availability.
The fastest and most effective way to make your pick-up booking is to visit www.borderexpress.com.au
Update on the operating conditions at Border Express under the current COVID restrictions.
Dear Customer,
Recently we provided an update on the operating conditions at Border Express under the current COVID restrictions. Today I am writing to provide further information about our management of the situation and to provide some guidance on the things you can do as a customer to get the best transport outcomes under challenging circumstances.
COVID CASES & RAPID ANTIGEN TESTING (RAT)
In recent weeks we have experienced multiple positive cases in our Sydney facility. It is important to note that we have been able to minimise any subsequent exposure both internally and externally, and have avoided any health authority directions for shutdowns thus far.  This can be attributed to a thorough COVID Safe Plan that incorporates stringent measures and protocols whilst onsite and whilst moving throughout our network.
The COVID steering committee at Border Express made a snap decision two weeks ago to introduce Rapid Antigen Testing at our Sydney facility in an effort to manage the risk associated with an outbreak. The service provided by some of our competitors has been severely disrupted by confirmed cases in their facilities.  Our investment in RAT is aimed at doing our utmost to maintain reasonable levels of service through this period. The tests are expensive and time consuming but we consider it a reasonable investment in our service offering to you.
Some of the other controls that we have in place include;
Employee, shift, role, and site segregation whilst operating
Multiple QR code usage
Following customer site plans and all COVID safe directions
The use of rapid antigen testing for network critical sites where community transmission is not under control, and
Specific site business contingency planning
LABOUR SHORTAGES
Many of the tasks completed in our Sydney facility each day are done so by casual employees who work only during the peak periods of our operation. The government stimulus payment of $750 per week is making it difficult to find new casual staff to cover absences and increasing volumes. Labour shortages are creating processing delays in and out of our Sydney facility. With that said, we are completing most of our deliveries within 24 hours of them being due, but there are delays.
HARD BORDER CLOSURE
The hard border closure between NSW and QLD has resulted in our line haul service providers being delayed anywhere between 30 minutes and 2 hours each day. The consequence of this is that fewer consignments addressed to QLD are being delivered to our advertised transit schedule. We are making every effort to ensure that those deliveries delayed by the border issues are completed on the next working day.
There are some things that you can do to help get the best service and customer service outcomes as we continue to work through this environment. They are;
Make tracking enquiries via our website – Our response times by phone are some of the best in the industry right now but the most efficient way for us to record your enquiry and to distribute it to the right location for enquiry is to visit www.borderexpress.com.au and click on the TRACK IT link.
Provide accurate updates in relation to your pick up requirement – If you think you will have much more or much less freight than you would usually have please contact us as soon as practically possible to share with us the details. Accurate information from customers in this regard is really helpful in enabling us to get the volume collected and distributed to its intended destination
Reconsider your collection time – Our reporting suggests that the customers who have their freight collected the earliest get the best service outcomes from us.