A Guide to B2B Fulfillment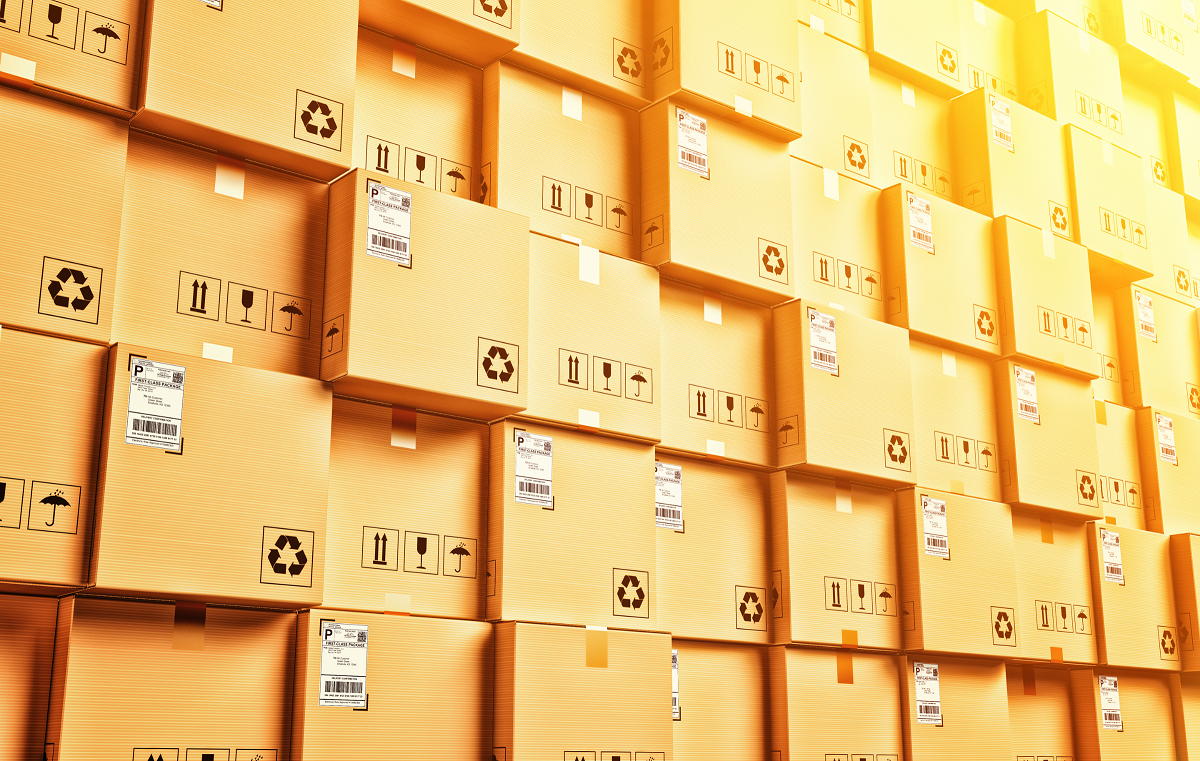 Understanding B2B logistics and how it all fits together can be complicated to grasp.
While there's something to be said about speedy ordering and dispensing processes, teaming up with a suitable delivery partner still proves challenging.
Let's delve into our guide explaining B2B Fulfillment services, the types of businesses requiring it and what to contemplate when setting up a new strategy.
Here's what our Guide to B2B Fulfillment discusses at a glance:
What is B2B Fulfillment?
Does your business need B2B Logistics?
Things to Consider with B2B Fulfillment
How to Find the Right B2B Delivery Partner
What is B2B Fulfillment?
Business-to-Business or B2B Fulfillment is essentially the procedures actioned to prepare and deliver bulk shipping orders to businesses. This generally involves wholesalers shipping goods to retailers to be on-sold to consumers.
Smaller businesses also play a major part. A hotel owner may opt to order towels and cleaning supplies in bulk, whilst an automotive workshop could prefer to purchase hose clamps by the box-load.
B2B almost always operates in bulk ordering systems (oftentimes palletised products for large-scale companies or businesses). B2B Fulfillment is the most sensible and cost effective distribution method as transporting more freight per delivery reduces overall expenses.
Does your business need B2B Logistics?
Determining whether your business requires a B2B order Fulfillment is primarily dictated by who your customers are. If your business mostly ships infrequent parcel deliveries in small quantities, it's likely B2B logistics aren't necessary.
However, if you're regularly shipping FTL (full truckload) orders, then you'll definitely need to arrange a means to satisfy those bulk orders.
If you're shipping to large retail stores, you'll want to secure a quality B2B Fulfillment structure ensuring bulk shipping is sent and received efficiently every time.
Things to consider with B2B fulfillment
In addition to cost, reliability, along with a dependable track record is the next most important factor in successful B2B Fulfillment. Here are several other elements to consider to make up a profitable strategy for your business:
Timeliness matters – Fast order processing keeps customers coming back. Ensure you partner up with a reputable company with premium fulfillment services.
Streamline picking packing – Convert your products into pick pack and ship units to save on time and processing expenses.
Ensure your logistics collaboration is onboard with your regulations – Are you distributing hazardous goods? Have certain labeling requirements? Find a high-quality service that can work successfully alongside you.
Automation is key – B2B Fulfillment is complex enough. Adopt a fulfillment strategy that simplifies operations and provides real-time data on delivery statuses.
Your business and expansion plans could also impact your B2B delivery capabilities.
Oftentimes businesses start out selling goods to a small customer base, gradually transforming into operations of larger scales. This means shipping to bigger chain stores which requires a more detailed fulfillment and logistics strategy.
It's important to ponder possibilities like this from the beginning, so when you do eventually land significant accounts, you'll be ready to go!
How to find the right B2B delivery partner
Not all fulfillment partners are created equal. Many logistics companies can manage multiple types of distribution while some might specialise exclusively in B2B Fulfillment.
It's imperative to link up your business with a B2B delivery partner. We can handle the nature of your shipping by offering the specific services you need.
Mistakes can be detrimental, especially to smaller-scale businesses unable to bounce back following the loss of a significant wholesaler account. Sourcing a logistics company that offers all types of fulfillment services, LTL and palletised shipping is a great starting point.
Consulting a company with an impeccable reputation for timely and cost-efficient services is always good too. Same-day or express B2B shipping is also an essential service to promote your business with.
The more comprehensive the services offered by a delivery partner, the more rounded and capable your business will be.
Border Express are your local leading partners for delivering B2B packages and bulk shipping services for B2B customers across a number of Australian industries.