Elevating Logistics Excellence: The Seamless Partnership between Border Express and Modern Star
4 October 2023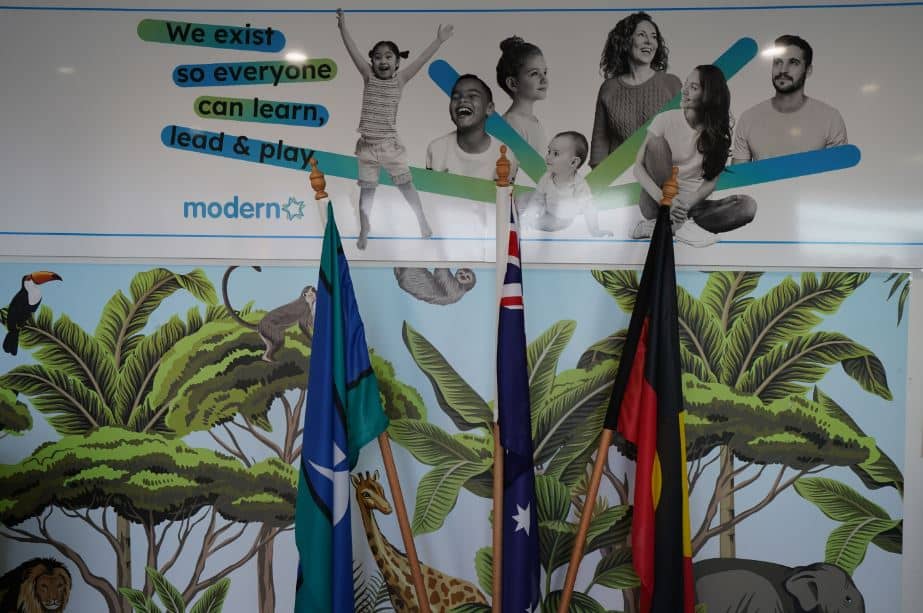 In the world of logistics, where time is of the essence and reliability is paramount, the relationship between a logistics company and its customers can make or break a business. The partnership between Border Express and Modern Star is positive and ongoing.
Modern Star is a successful supplier of educational resources which is heavily reliant on dependable logistics support. This ongoing partnership is a testament to the excellent service that Border Express consistently provides. Modern Star's expectations continue to be exceeded, setting Border Express apart as their preferred logistics partner.
Mark Warner, General Manager of Logistics & Warehousing at MTA, provides a succinct insight into the relationship between Modern Star and Border Express: "We have trust and a great relationship with a lot of people within Border Express. We've watched Border Express evolve from a pallet freight moving company to moving carton freight as well. We saw this as a great opportunity for us both to partner together."
Exceeding Expectations with DIFOT
In the complex world of logistics, exceeding customer expectations is the gold standard. We achieve this by adhering to our DIFOT philosophy—Direct In Full On Time. Our goal is to ensure that if a customer orders a specific quantity of goods, they receive that precise quantity on time. For Modern Star, this reliability translates into operational efficiency, excellent customer service and peace of mind. The successful delivery of this commitment forms the foundation of our partnership.
Open and Transparent Communication
Effective communication is the essence of any thriving partnership. We understand the importance of keeping our clients up to date. We provide real-time tracking information and updates on any potential delays which is rare. This transparency fosters trust, allowing Modern Star to make informed decisions and plan their operations effectively.
Tailored Solutions for Unique Needs
Every business has its own set of logistics requirements, and we acknowledge this diversity. We work closely with Modern Star to craft customised solutions that cater to their specific needs. This personalised approach ensures that Modern Star's logistical challenges are met with innovative solutions such as: tailgate deliveries for Modern Star. For a new childcare centre delivery, Border Express delivers the pack on a tailgate, our team takes the delivery into the centre, and we pack all the pallets down and put all the boxes into the rooms so it's quick and easy for Modern Star's customers to put the educational products together. Our customised service optimises Modern Star's supply chain and ensuring quality service for their customers too.
Endorsement from Modern Star
In any partnership, the truest measure of success is the satisfaction of the customer. Modern Star has experienced first-hand the exceptional service provided by Border Express. Mr Warner adds, "Border Express has got a lot of great senior and operational people working in their business, so I would totally recommend Border Express to anyone." This glowing endorsement highlights the strength of our partnership.
Streamlined Operations and Efficiency
By entrusting their logistics with us, Modern Star has been able to streamline their operations and optimise their supply chain. This efficiency extends beyond the bottom line, positively impacting customer satisfaction and brand reputation.
Meeting the Demands of a Rapidly Changing World
In the age of e-commerce and globalised markets, the logistics industry faces unprecedented challenges. We have not only adapted to these changes but continue to stay ahead of the curve. Our commitment to innovation and investment in cutting-edge technology ensures that we are well-equipped to handle the demands of a rapidly changing world.
A Partnership Built on Trust and Performance
The partnership between Border Express and Modern Star serves as a shining example of what can be achieved when a logistics company prioritises reliability, transparency, and customer-centricity. We consistently exceed Modern Star's expectations by delivering on our combined DIFOT promise, maintaining a remarkable DIFOT rate, and providing tailored solutions to their customers.
Through open communication and a commitment to excellence, Border Express has not only met but also exceeded Modern Star's logistics requirements. Mark Warner's recommendation speaks volumes about the trust and satisfaction that Modern Star places in Border Express.
In an industry where precision and efficiency are essential, we continue to prove that we are a logistics partner that meets expectations but consistently looking for improvements to raise the bar. We are dedicated to our customers' success which has solidified our position as a leading force in the logistics industry, and our partnership with Modern Star is a testament to our unwavering commitment to excellence.