Enabling Lifelong Learning: Max & Lynn Luff Scholarship
5 October 2022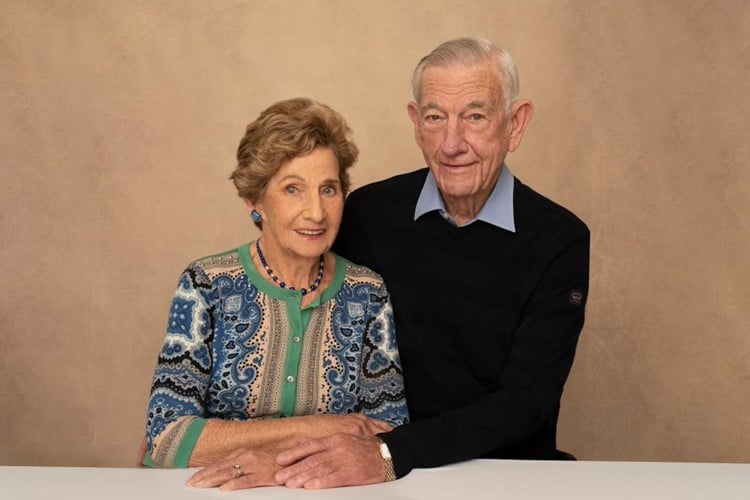 In the ever-evolving landscape of the modern workplace, the importance of continuous learning cannot be overstated. Recognising this, Max and Lynn Luff established their Scholarship, a beacon of opportunity for our dedicated employees. This scholarship is more than just financial assistance; it's a testament to our commitment to nurturing talent, fostering growth, and shaping a brighter future for our team members.
Investing in Lifelong Learning
The Max and Lynn Luff Scholarship was established with a clear mission in mind: to empower our employees on their journey of lifelong learning. We understand that education is the cornerstone of personal and professional development. By offering this scholarship, we aim to ensure that our team has access to the tools they need to excel and grow within our business.
Year after year, we are thrilled to announce that we will be awarding this prestigious scholarship to not one but two deserving employees. Each recipient will have the opportunity to receive up to $5,000 annually, renewable for a total of four years. This generous scholarship fund will help alleviate the financial burden of pursuing further education, making it more accessible to those who have dedicated their time and energy to our business.
Eligibility Criteria: Who Can Apply?
The Max and Lynn Luff Scholarship is open to a broad range of BEX employees, including casual employees, who have demonstrated their commitment to our company's values. To be eligible, applicants must have been with BEX for a minimum of 12 months. This requirement emphasises our dedication to investing in the growth and development of our long-term team members.
Expanding Horizons: Supported Fields of Study
We believe that education should be a gateway to a world of possibilities. Therefore, the scholarship is designed to support courses that are at least at a Certificate IV level and align with the following fields:
Business, Management, Leadership, Transport, Logistics, and Supply Chain.
A Brighter Future Awaits
At BEX, we believe that our employees are our most valuable asset. The Max and Lynn Luff Scholarships is our commitment to our team's growth and success. This scholarship is more than just financial support; it's a symbol of our belief in the potential of every member of our team.
The Max and Lynn Luff Scholarship is a testament to the Luff family's enduring legacy of support for our employees and their dedication to lifelong learning. We can't wait to see the positive impact this scholarship will have on the lives and careers of our team members.
Your brighter future begins here.